The Humbling
"Is there a lot of smoke in the valley? Do you think it will be alright to climb?" "Yes if you like to climb in the smoke." was the answer we got as we pulled into the Yosemite east entrance. That answer was not one we wanted to hear but we had several hours before sunset and wanted to get a few routes in the valley. We chose to pass up Tuolumne Valley Routes as we were going to spend the entire next day climbing the Alpine route of West Ridge Mt Conness.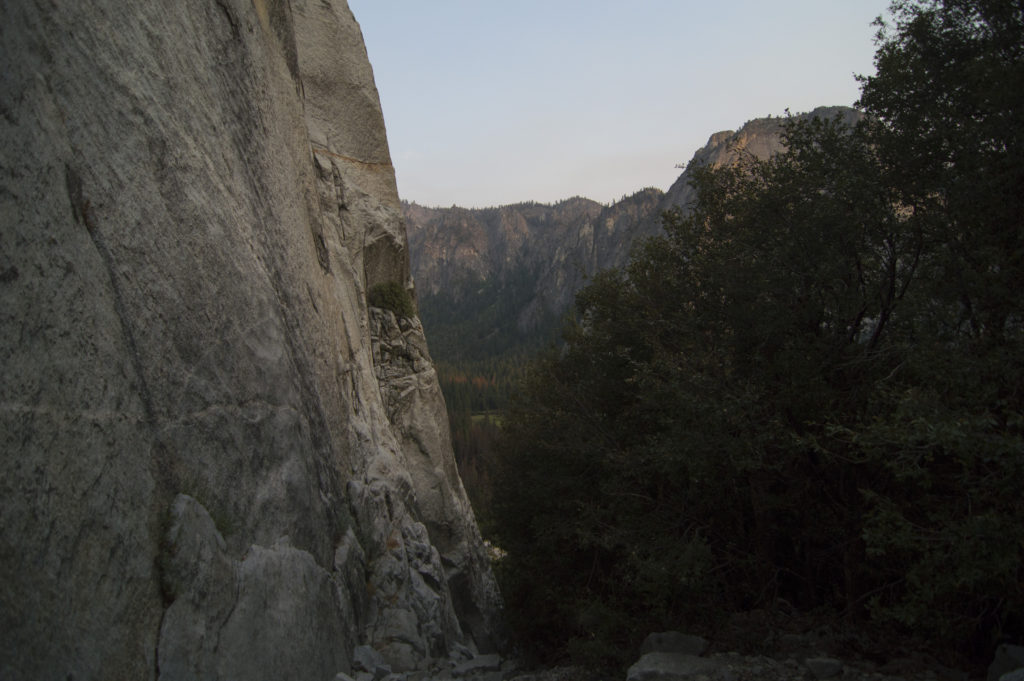 The view of the valley lifted our spirits and the smoke looked like it was manageable but we were racing the clock. The entire drive Jen was doing a far better job at navigating and planning out the stops than I ever would have and we had already zeroed in on a few beginner routes. As soon as we came off the ridge and looped east El Cap and Half Dome came into view.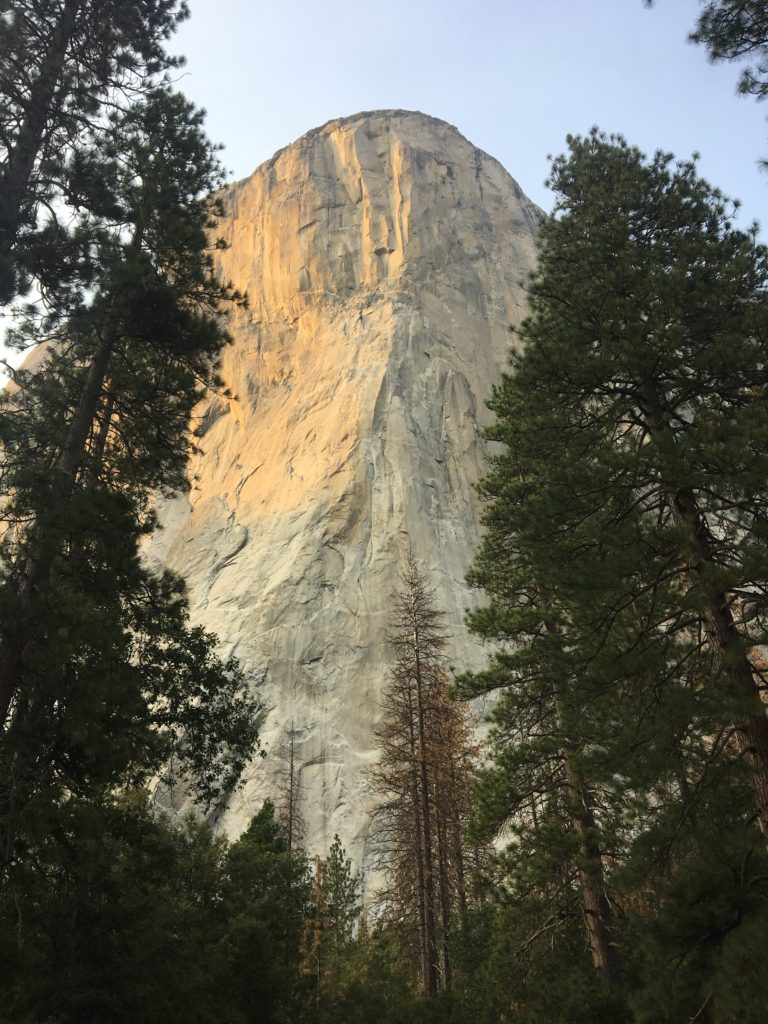 We parked and frantically got our gear together and started our approach to the base of El Cap. It was easy to spot, even through the dense forest, as the sun had already started its descent to the horizon painting the granite gold. Its presence was that of towering nobility, and my mind began to grasp the sense of accomplishment of climbers who have traced it's features to the the top. One day, I will spend a night or two somewhere along the 30 some pitches that take you to the top, but for now we settle on a single 5.9 pitch.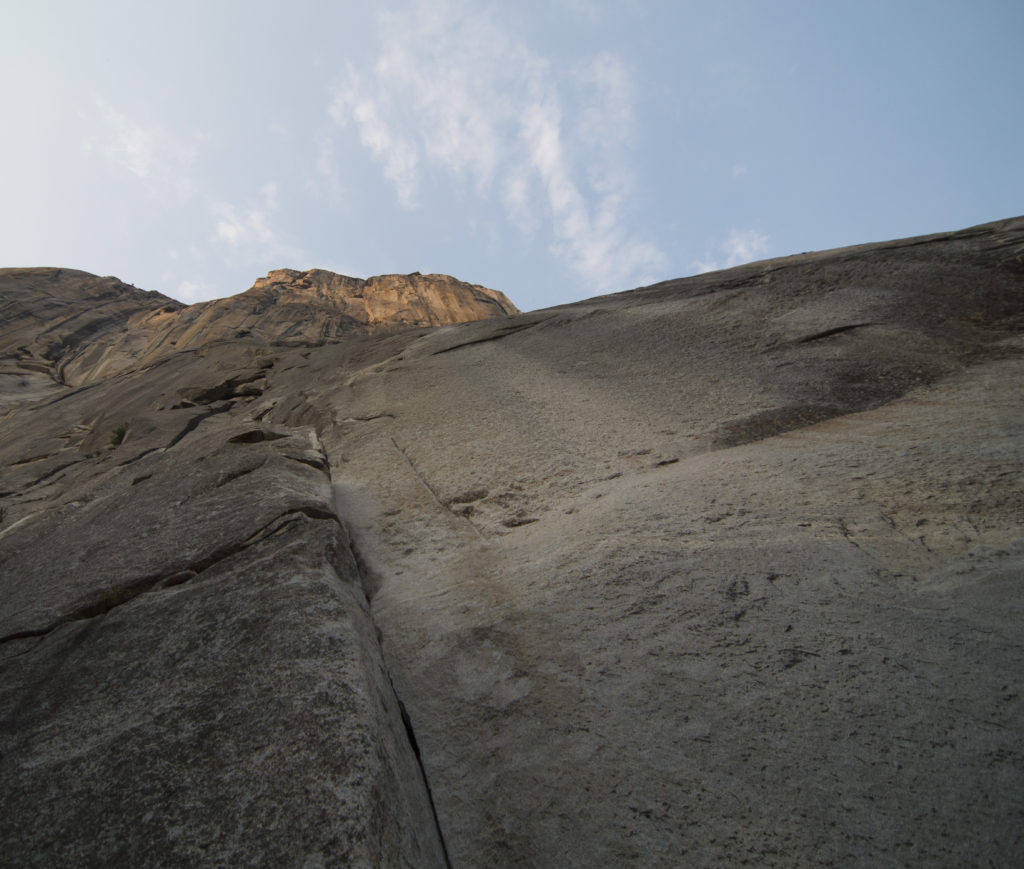 Gear rack slung over my shoulder chest out, chin high, looked straight up to the heavens, high fived Jen and was off. That was short lived, oh so short lived. La Cosita Right starts right off the bat with "strenuous liebacking guaranteed to generate a pump" according to Super Topo. I got pumped alright, I was working so hard that I passed gas, just above face level of my climbing partner. I could tell Jen was trying so hard not to laugh out of concern for me loosing my grip. I would not have minded, I would have laughed my ass off right with her. After several tries and only three cams in we called it. It was going to be far too much work for the amount of daylight remaining.
Meek and lowly I coiled the rope and we made our way to La Cosita Left 5.7. My approach to the wall wall was far more humble this time around. I placed my hands on the granite with reverence and a subconscious prayer for safe passage to the the anchors above. This route too required lots of work, but it was not a lieback. I chimnied my way up the first section and had to follow a large crack that led to a bulging rock. My technique skillset is very small when it comes to climbing and often times my strength will get me out of jams. Granite was also something new to me. Even though they often times don't stay put, Pacific Northwest Chauc offers holds with many features that is easy to climb. My limited climbing to my region was a dose of reality. Halfway up the route I was convinced that upon returning home I would devote time to practicing different climbing disciplines and techniques for different environments. Several moves were aided and by the time I reached the anchors the sun was well below the horizon. There was just enough light to clean 3/4 of the gear, for the rest I asked Jen for a headlamp.
I was upset with myself. I was upset that it took so long and that Jen did not get her try at El Cap. I wanted to make it up to her so I decided to let her lead the remaining climbing that was to happen throughout the trip. It was her move back after all and her epic farewell to the PNW.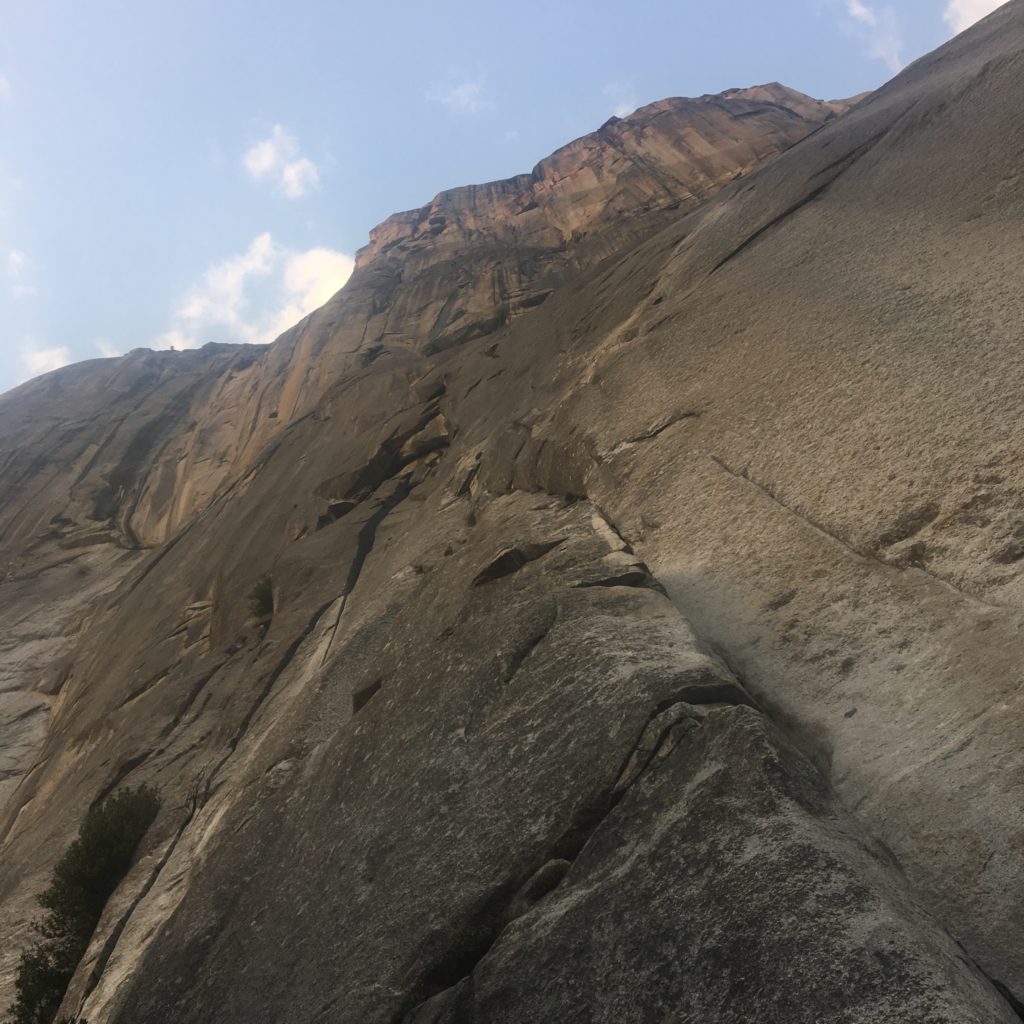 Tired and hungry we made it to the cafeteria of the Yosemite Valley Lodge and scarfed down our food as the chairs were being stacked and carpets vacuumed. We needed to make it back to Tuolumne Meadows but exhaustion warranted otherwise. Finding a small pulloff 10 miles shy of the meadows we committed to much needed rest.